Lexington is welcoming artists from around the world and showcasing their art as part of the  PRHBT festival. One piece in particular has garnered a LOT of attention partially due to it's size as well as the week long project being out in the public.  Eduardo Kobra from Sao Paulo, Brazil painted the entire backside of the Kentucky Theater.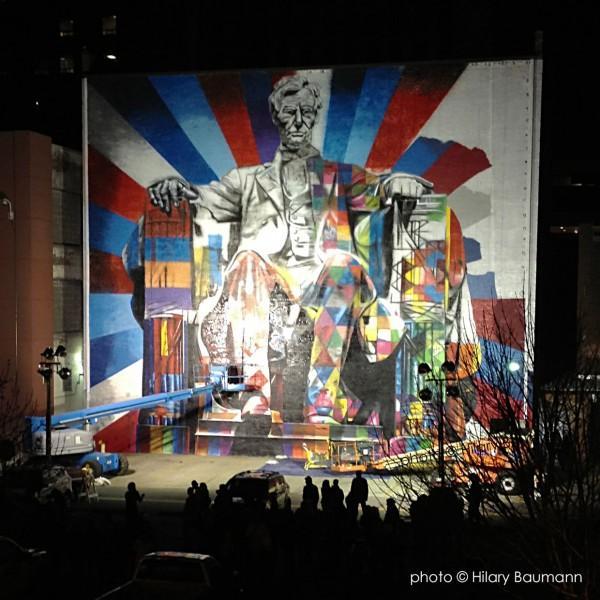 It's art so people will obviously disagree about whether or not it's aesthetically pleasing (I like it but to each their own) but perhaps more importantly, people are criticizing Lexington officials over the promotion of artists that aren't local. Really people?
I do think we need to get behind local artists but at the same time there's still a whole lot of value in Lexington not being local artists exclusive.

Drawing attention to Lexington through an artist that is more nationally or globally known, maybe people who don't live here will then come visit to see the artist they know and then be exposed to other local artists once they're here? Just sayin'.

This is also why I have a hard time with the full tilt "buy local above all else" mentality. I'd lose a good chunk of my clients with my graphic & web design business if they were making choices based on where I live over what my skills are.
Would it really fair to an artist to make choices based solely on where they live over what their skills are?
It would be small minded. And don't get me wrong, I'm all for buying local within reason but I'm NOT for taking that to an extreme. The world is so much bigger and better than that!