2013 list of artists for the Woodland Art Fair Lexington KY:
http://www.lexingtonartleague.org/woodland-artists-2013.html
The artists that have websites are linked to from the images on that page.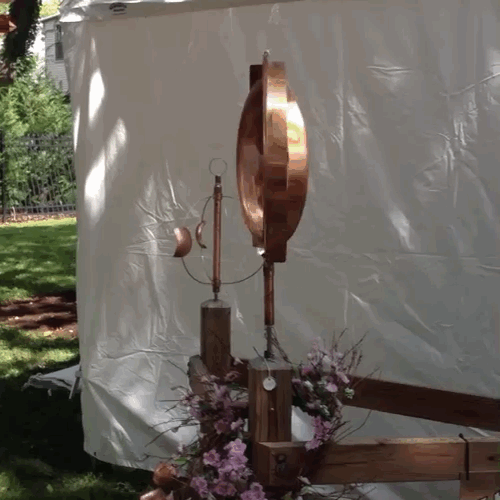 Above – animated gif I made of Copper sculptures by Classic Copper by Don Persinger of Lancaster, OH (no website)

Some of my favorites from the Woodland Art Fair 2013:
Symbology – This was probably my favorite jewelry artist. Many pieces I could actually see myself wearing and in a price range that didn't make me panic. Simpler and smaller without being completely boring or cheap. http://symbology.bigcartel.com/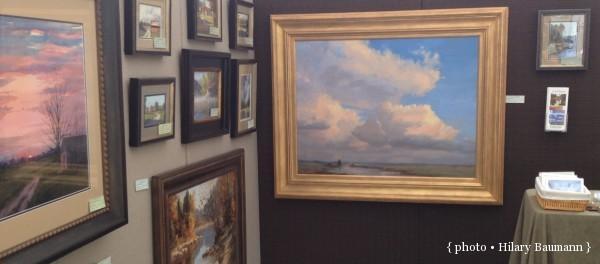 Carol Reesor had a cloud painting that I loved (didn't catch the title) which was WAY out of my price range and already sold anyway by the time I had someone go look. http://www.carolreesor.com/index.html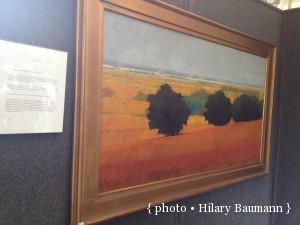 Danny Chu Norcross GA (no website, no contact info, one of my favorites year after year) I remember liking his work a couple of years ago. No pricing listed and seems to not be in the booth when I go by. I'm not even sure if his art is for sale to be honest because I swear I saw a couple of the same paintings I liked a few years ago. Anyone know? Or know what price range? Or is this a "if you have to ask you can't afford it" type thing? Another image from the LAL website: http://www.lexingtonartleague.org/uploads/1/0/1/3/10137576/2386966_orig.jpg (This page might have the correct email address to contact him: http://desmoinesartsfestival.org/artists.php )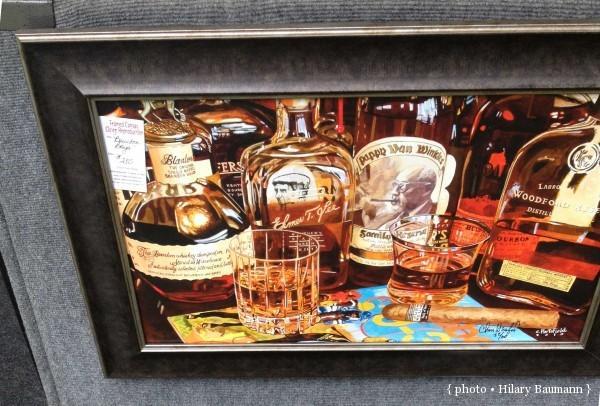 Chris Hartsfield has some amazing watercolors. Particularly for anyone interested in bourbon, wine, or maybe you're just trying to tastefully decorate a mancave. Woodford Reserve, Blantons, Pappy Van Winkle … various paintings had various brands. And not limited to bourbon – there are horse paintings and even a section of "girlie stuff." 🙂 http://chrishartsfield.com/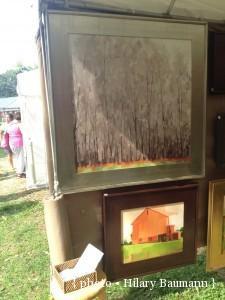 W Michael Meyer "Ohio Fog" on the top – these are a little more modern than I would typically go for but I like something about the style. All blocky but still somehow conveying something that's softer at the same time. http://www.wmichaelmeyer.com/Portfolio/Pages/Current_Work.html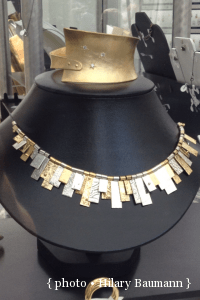 q evon – loved the texture in this necklace. And yet from further away it wasn't overkill or "artsy fartsy" looking. Didn't realize the price when I was looking at it but it's still lovely. http://www.qevon.com/mamma-jamma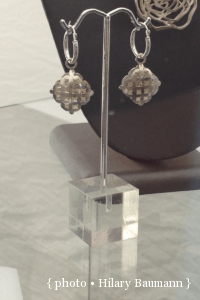 Youngjoo Yoo -Super fun three dimensional silver patterned earrings. More easy to wear jewelry that's still unique. http://www.studioyoungjoo.com/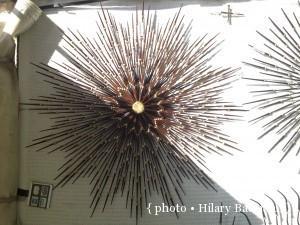 Ron Originals – Ok …  think many of his designs are really impressive and elegant… I just don't know where I would personally put one that it wouldn't look a bit cheesy in my own home. They really need the right piece in the right setting to I think look good. http://ronoriginals.com/
Really there were TONS of excellent artists. I actually have a lot more photos but I think this is a nice selection of my favorites … oh before I forget.
You can't miss the knitting around the tree this year: