Before & after. The only difference is hammered brown spray paint on the brass legs (and a good wipe down… and better lighting.) Table from Lexington Habitat Restore.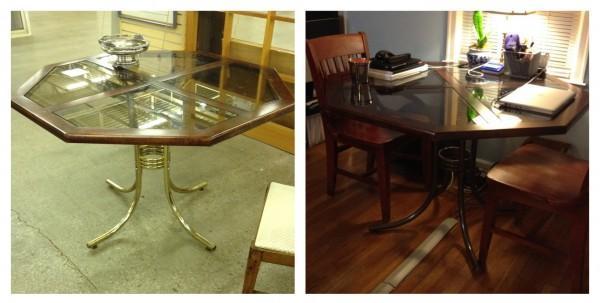 The paint is Rust-Oleum Universal Advance Formula Spray Paint, Brown Hammered. It IS a pain in the behind to work with. You should wear gloves and shake hard while using it. However the final product looks WONDERFUL.
The table legs getting hammered (haha – I love a corny joke)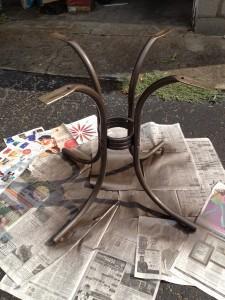 Close up of the hammered brown spray paint (below.)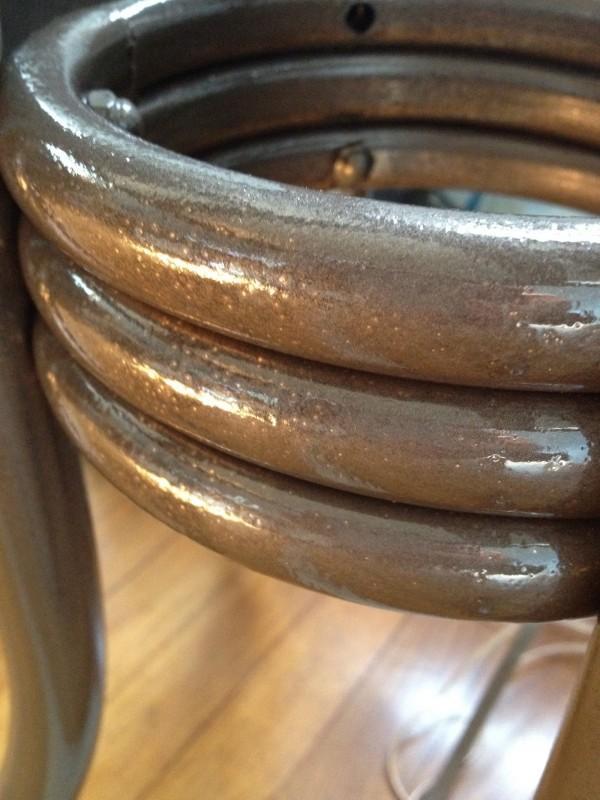 I might however try the version of this that requires a primer next time … or maybe not because I can see a bit of the brass through which adds to the depth of color.